John D. Cornelius | Graphic Design

John Cornelius is a professional photo editor with a degree in Media Studies. He has been in the graphic design business for over thirty years, twenty of which have included digital imaging. John retired from his prior position and was hired in 2017 to assist with photo retouching for the our online and published catalogs.

John has generously shared his expertise by hosting a series of on-site training programs for other Schmitt Horan & Co. photography staffers. John can also be seen at the live auctions recording bids and assisting customers with check out. In his spare time, John collects antique photos, America bottles and artifacts from the 18th and 19th century and enjoys hiking in the woods.



Jon Eaton has pursued a hobby in photography and photo editing and was introduced to Schmitt Horan and Co. by Peter Ohl, our general manager, in 2015. Jon was lead consultant on building Schmitt Horan & Co.'s professional photography studio and takes and edits photographs for our online and printed catalogs. He also works with the team to produce the printed catalog.

Jon lives in rural New Hampshire with his wife and son. He has a Master's of Social Work degree and works full-time as a social worker for the Seacoast Learning Collaborative. Jon dabbles in collecting himself and has a collection of autographs of people who play Superman on the big screen. Jon's favorite clock is the ornate and rare Ithaca Clock Co. "Hanging Belgrade".


Mike Hohenadel | Graphic Design

Mike Hohenadel has a Bachelor of Arts in Studio Art and Graphic Design, a field he has been working in for over 20 years. Mike owns Shortstuff Ink. where he does freelance graphic design.

Mike has been involved with Schmitt Horan and Co. for over 10 years. He edits and color corrects photographs for live and online catalogs and assists with catalog page layout. He designed the Schmitt Horan and Co. logo and is our go-to graphic designer.

Mike lives in Manchester NH. with his wife and four daughters where he coaches basketball and teaches art at Holy Family Acadamy as well as teaching computer skills at St. Benedict's Acadamy. Mike enjoys collecting and is a collector of sports cards and autographs, toys, Hohenadel Beer paraphernalia, Star Wars, and other antiques and items that catch his eye. His advice to collectors is "Collect things that bring you joy and mean something to you – and make sure you have fun doing it!" While working for Schmitt Horan & Co. he has developed an interest in banjo and cukoo clocks.


Brendan Sullivan | Graphic Design & Consultant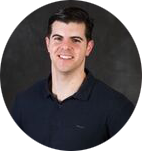 Brendan Sullivan attended the Hartford Art School at the University of Hartford, Connecticut. He holds a Bachelor of Fine Arts in graphic design with a minor in illustration. Brendan has worked for over ten years as a project manager, most currently for Aetna Inc., where he oversees a variety of health care communications from start to finish. Brendan is the current President of the Board of Directors at the American Watch and Clock Museum in Bristol, Conn.

Brendan is an active member of the NAWCC where he first met Celeste and Dan at the Eastern States Regional hosted in Syracuse, New York in 2017. Since then Brendan has been involved with Schmitt Horan and Co. where he edits images for the live and online auction catalogs. Brendan also assists with photography, catalog descriptions and condition reports and works at the live auction where he contributes to set up, customer support, check out, phone bidding and online bidding.

Brendan's interest in clocks traces back to when he was two years old and his aunt bought him a quartz Waltham schoolhouse clock for his birthday. He has about a dozen clocks in his collection, his current favorite being a John Goddard Tall Clock by Sligh with a nicely proportioned, solid cherry case with all the fine details of 18th century Newport casework,including fluted columns, flame finials, ogee feet and carved shell door. When describing his collection he states "My taste is diverse. . . I'm not limited to a specific period, region or genre. My emphasis is on aesthetics and originality. I identify a spot in my house first, then seek a clock that fits the personality and design of the space. That's my graphic design degree at work." When asked what advice he would give to those interested in collecting, Brendan states "Don't purchase something just because you want to satisfy an itch. Rather, have a mental checklist of a few desired items and wait until you find an original, complete and quality example before you buy. You'll be less likely to sell it later!"