Consultants & Specialists

Schmitt Horan & Co. is trusted by clients around the world. We are renowned for detailed and accurate auction representations of antiques and horological artifacts, both descriptively and photographically. Alongside our core team, we employ some of the most informed, talented and reputable experts in the industry. Many of them are collectors themselves and are dedicated to the integrity of the profession and to the continuing education of both old and new collectors. We introduce them to you below and we encourage you to take advantage of their knowledge either here at Schmitt Horan & Co. or anywhere you may meet them.


Chris Bailey | Consultant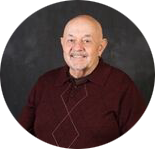 Chris Bailey is a Star Fellow in the NAWCC and has been an active member for over 50 years. Chris is a graduate of Bringham Young University in Utah where he received Associate's and Bachelor's degrees in geneology and local history research. Chris retired from the
American Clock and Watch Museum
in Bristol, Connecticut in 2010 where he served as curator for more then 30 years. Chris is the author of
Two Hundred Years of American Clocks and Watches
and co-author with Tom Spittler of
Clockmakers & Watchmakers of America By Name & Place
. He authored many clock firm histories published in Tran Duy Ly's guides on American clocks, and over 40 other clock related articles.

Chris started cataloging with Bob Schmitt in 1989. Chris also assists with editing the live auction catalogs. During live auctions, he acts as a phone bidder for clients who cannot attend and he makes himself available during previews to consult and answer questions about items in the auction.

Chris began collecting at the age of 15. His first clock, a Seth Thomas weight driven shelf clock circa 1855, which he still owns, was purchased for $13 made by mowing lawns for $1 each. From that point he was hooked. He now winds about two dozen clocks each night and about forty on Sunday nights. His collection consists primarily of tall clocks, wooden movement shelf clocks, and Munger and Pennsylvania shelf clocks. In his spare time, Chris continues his geneological research and has produced many books, manuscripts and articles on his ancestors. He also collects stamps, specializing in US, Canada, Newfoundland, Australia and New Zealand. He is also a classic car enthusiast.


Robert C. Cheney | Auctioneer & Consultant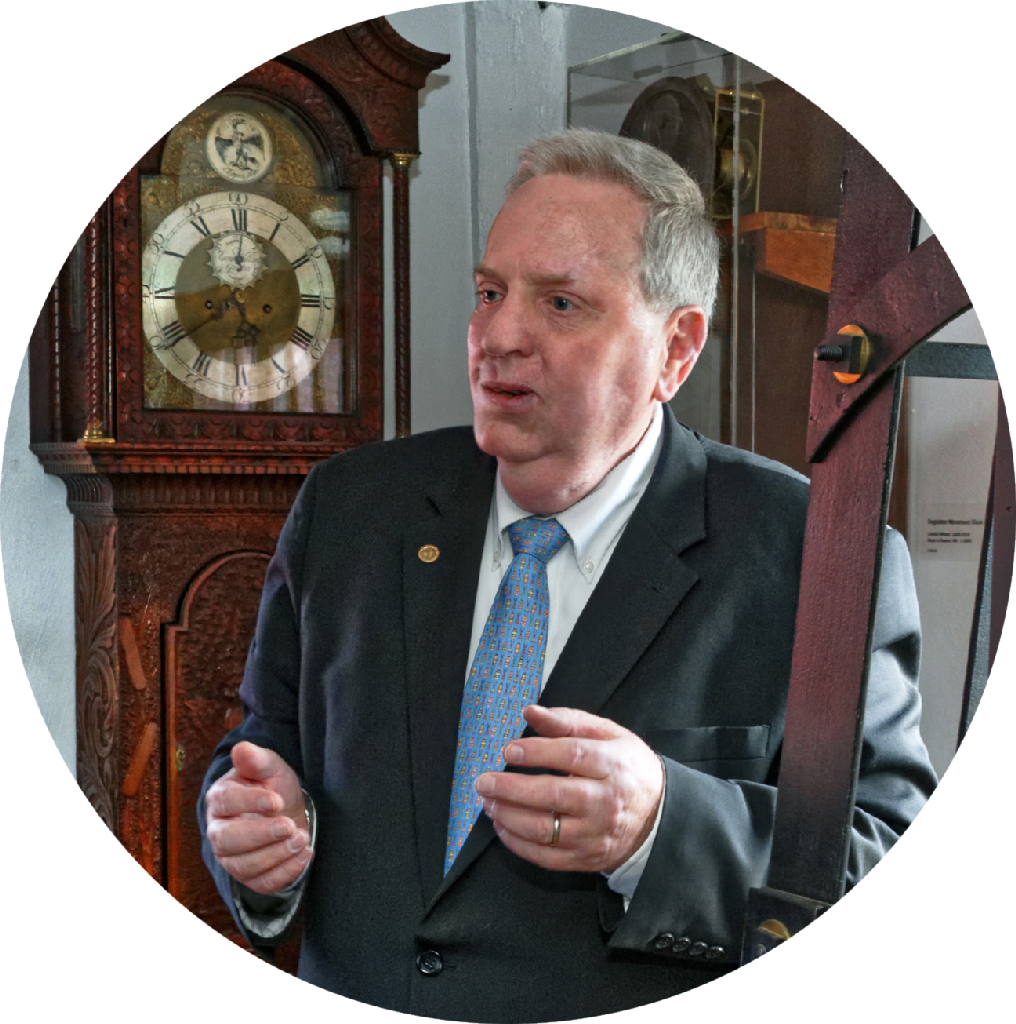 Robert C. Cheney of Brimfield, Massachusetts is a third-generation clockmaker and a nationally recognized authority on early American clocks. He has served as a conservator and consultant for nearly fifty museums including
Old Sturbridge Village
,
Worcester Art Museum
, The
American Antiquarian Society,
and the
Museum of Fine Arts
, Boston. He has written and lectured extensively on antique clocks, with lectures presented in the United States, Canada and the U.K. and appeared numerous times on the "Antiques Roadshow". After a 35-year career of self-employment and a decade as founder and Director of the "Clocks, Watches and Scientific Instruments" department at Skinner Inc., he currently serves as Executive Director and Curator of the
Willard House and Clock Museum,
N. Grafton, Massachusetts.

Robert began consulting with Schmitt Horan & Co. in 2017 and brings his broad knowledge base and expertise as a collector, dealer and head of an auction department. He is a licensed New Hampshire Auctioneer #6179 and shares the podium with Daniel during live auctions. He is also a Star Fellow in the
National Association of Watch and Clock Collectors (NAWCC)
. You can learn more about Robert by reading the 2017 article, "
Q & A: Robert C Cheney
" published in Antiques and the Art Weekly, one of the country's leading periodicals on antiques.


Harry W. Hepburn III | Auctioneer & Consultant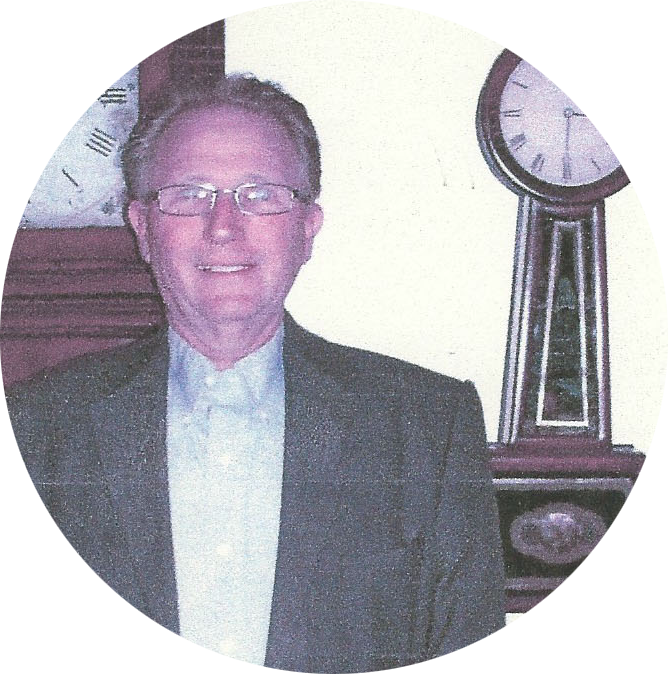 Harry Hepburn is the owner of Hermitage Antiques in Harrison Maine. He has specialized in antique clock repair since 1968 and has been a full time antiques dealer since 1971. Harry has also been a bonded and licensed auctioneer and appraiser of antiques and personal property since 1977.

Harry is well recongnized throughout New England as an authority on early clocks, period furniture, and their accessories. He is an active member of the NAWCC and has given numerous lectures on clocks and antiques. Harry is often the guest appraiser at fundraising events for local historical societies. Most recently, Harry was recommended by the E. Howard Clock Co. of Boston, Mass. to repair the tower clock in Machias, Maine.

Harry has worked as a consultant and appraiser of tall clocks, banjo clocks and other period pieces at Schmitt Horan and Co. for over 7 years. He has also works as an auctioneer at the company's live auctions.


Greg Kalpakgian | Legal Counsel

Greg Kalpakgian is a licensed lawyer practicing in Concord, New Hampshire. Greg has been intimately involved with Schmitt Horan & Co. for over 10 years. He has provided his services both as chief legal counsel and as one of the regions leading online bidding agents, helping to develop and support Schmitt Horan Online, our own proprietary bidding platform.



Tom Manning retired from Olin Corporation, a chemical manufacturing company based in New Haven, Conn., after several decades in their IT support department. Tom lives in Wallingford, Conn., and is an active horticulturalist. He is curator of the American Watch and Clock Museum in Bristol, Connecticut as well as a Fellow in the NAWCC.

Tom is one of Schmitt Horan & Co.'s regular catalog consultants. He started working with Bob Schmitt and Chris Bailey over 14 years ago and has been a very important part of operations since, with an area of expertise in early American clocks, specifically wooden works models.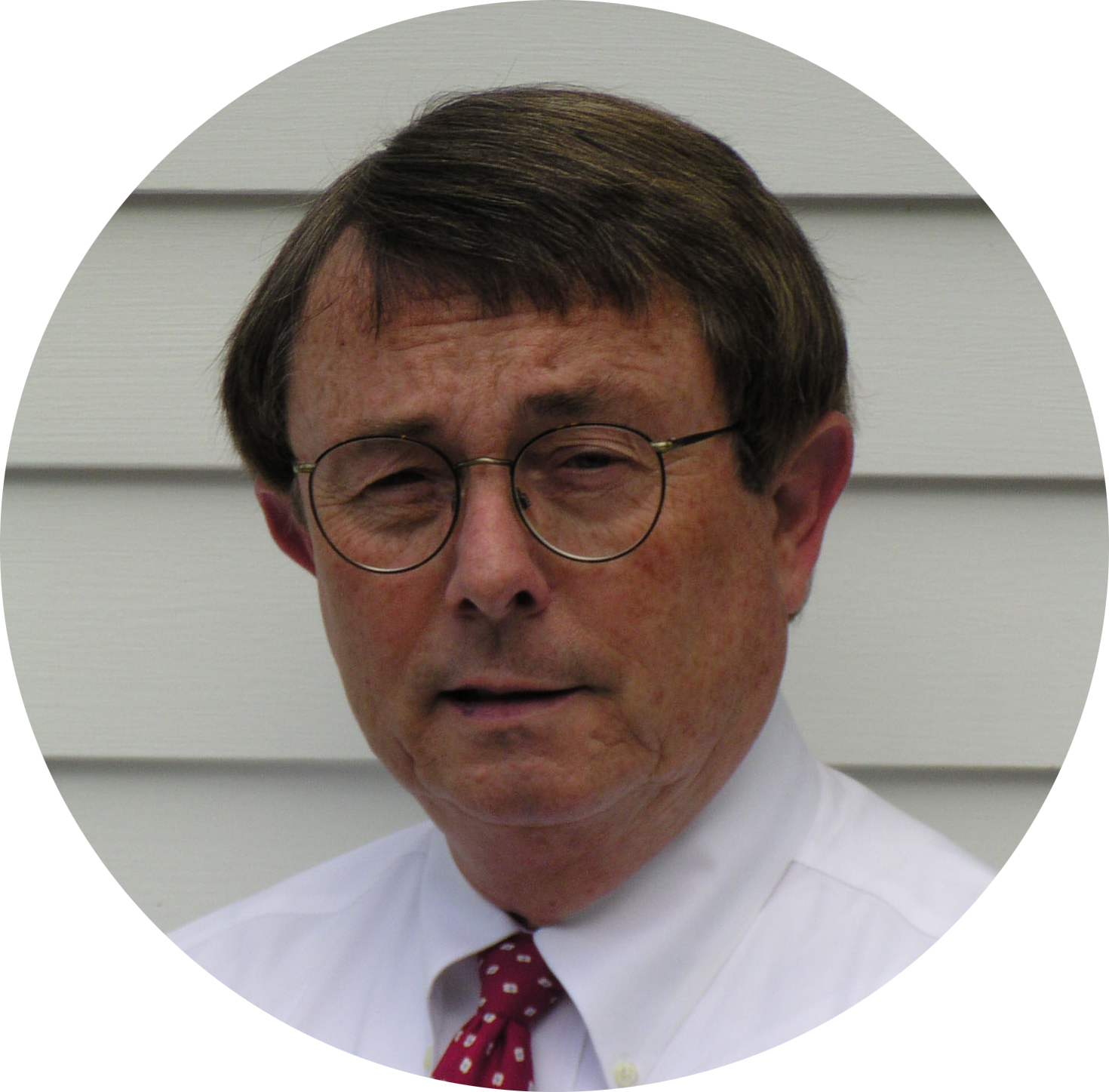 Ian Roome has a Master's Degree in Computer Science from the Pennsylvania State University. He served as an account manager for IBM Global Services for 21 years and as a senior manager of Systems Performance Analysis at McDonnell Douglas Automation Company the prior 24 years. Ian lives in Connecticut with his wife Ethel Anne. Ian's is a collector and historian of the Seth Thomas Clock Co. of Thomaston, Conn. He is a member of the NAWCC, where he has given many detailed presentations on the history of Seth Thomas, the founder of the company which bore his name and the remarkable growth, sustainability and diversification of his enterprise.

Ian is one of Schmitt Horan & Co.'s regular catalog consultants. He is also a phone bidding supervisor during live auctions.


Robert Schmitt | Retired Founder & Consultant

Bob Schmitt, the company founder, bought his first clock at Schmidt's Antiques in Ypsilanti, Michigan in 1968, and has been an avid enthusiast ever since, collecting both clocks and pocket watches. Bob founded the company and held his first auction in 1979 in California. Bob moved to New England in 1985, bringing along his auction business. In 2008, Bob Schmitt partnered with Daniel Horan and after working closely together for almost a decade, Daniel took over as owner of the company in 2017.

You can take the man out of the company, but you can not take the company out of the man. Although Bob now has more free time to spend with his lovely wife Viany and enjoying life in Arizona, his passion for clocks is still alive. As many who know Bob are well aware, his knowledge in the field is vast and deep and a great asset to the company. Bob is an active member of the NAWCC and continues to work with Daniel as an almost daily consultant.