Daniel F. Horan | Owner & President

Daniel Horan is a licensed auctioneer and Microsoft Certified Professional. He graduated from the University of New Hampshire with a Bachelor's Degree in chemical engineering. Daniel has managed auction houses specializing in antique horological items for over 20 years, where he has the unique experience of working alongside some of the top watch and clock experts in the field.

After partnering with Bob Schmitt for eight years Daniel became full owner of the company in 2017. Daniel has worked dilligently to create specialized and proprietary auction software unique to Schmitt Horan & Co., and is the owner of
Super Systems Software
and of
Schmitt Horan Online
. Daniel's works dilligently to provide a high quality auction environment and experience for his clients. Buyers and sellers alike often find that when working with Schmitt Horan & Co, you interact with Daniel personally. He also works closely with clients and their families on trust and estate matters to ensure that their collections and their loved ones are treated with the utmost respect.

Daniel is a 15 year member of the National Association of Watch and Clock Collectors where he attends many events, frequently giving presentations on Selling At Auction, appraisals and how to share the love of antiques with the younger generations. Daniel's specialties lie in antique clocks and watches. His knowledge and love of antiques extends to toys, music boxes and decoy's. Daniel's favorite timepiece in his personal collection is a fine example of a Waltham Premier Maximus pocket watch in original box.


Celeste Horan | Office Manager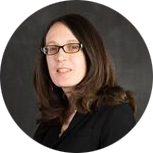 Celeste Horan received her Bachelor of Arts from Rivier College in 2000 and has been involved in the auction business since 2006. Celeste worked at a transitional housing program for 16 years where she was a member of the board of directors, involved in creating budgets, working with families, staff supervision, program development and strategic planning.

Celeste has for many years attended conventions and assisted with auctions. In 2017, when her husband purchased the growing company, Celeste decided to become a full time part of the team. Celeste's experience in her former position has proven valuable, as she leads the efforts in strategic planning and office management. Celeste loves the customer service part of her job. Clients most often speak to her first on the phone or through e-mail. Celeste works hard to be attentive to client needs and feedback and is their advocate when it comes to developing or evaluating company policies and procedures.


Peter Ohl | General Manager

Peter Ohl is a talented finish carpenter and the owner of Walnut Grove Renovations, which he ran full time for over 10 years. Peter began working with Schmitt Horan & Co. in 2010 on a contractual basis. His eye for detail quickly translated into his skill for high quality photography and catalog layout and design.

He became a full time employee in 2019 and is in charge of maintaining and overseeing organizational structures related to processing, organizing and marketing inventory. Peter played a key role in improving catalog layout and design and designs the covers of our printed catalogs. On a daily basis Peter also works closely with customers providing a high quality auction experience and plays an active part in company growth planning.



John Kovacik | Horologist & Catalog Specialist

John Kovacik is a master watch and clock maker. He is the owner of Saving Time of Little Falls, NY, a company which he founded in 1995. He has provided restoration, conservation and advisory services to numerous collectors and dealers. John has been involved with Schmitt Horan & Co. as the company's main watch consultant since 2012. He travels from upstate New York to Windham, where he is known for his detailed watch descriptions. John is the main author and voice behind our series of educational videos. He also serves as a consultant for strategic planning.


Nathan Page | Inventory Supervisor

Nathan Page is a dedicated professional with over 10 years of experience working in the auction industry. He has many years experience picking up and moving antiques for various trucking companies and working for other auction companies. In 1996, Nate began to work auctions for R.O. Schmitt Fine Arts, the predecessor to Schmitt Horan & Co. He quickly became an important part of the company, where he now works to supervise packing and moving efforts for auction weekends and consignment pickups. He is dedicated to ensuring everything is loaded and handled with the utmost care.

Before his auction days, Nathan worked 30 years for his family business, installing windows and vinyl siding, where he served as Vice President and a project manager and eventually owner. Nate is an active community member in the town of Hampton, New Hampshire, where he lives with his wife Alicen and their two children. He serves on the conservation commission, drives the van for senior citizen trips run by the town recreational department and is a member of the St. James Masonic Lodge. His community spirit comes through in his interactions with customers. He is always ready with a joke and a smile and will go out of his way to ensure that each customer has a positive experience.


Desmond Quirk | Inventory Assistant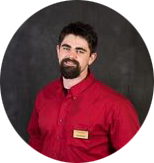 Desmond Quirk, Daniel's cousin, has been working part time in the family business since 2009. Desmond works full time at the Vitamin Shoppe as a manager. Desmond assists unloading and orgainizing inventory at the office and at the auction hall and facilitates customers collecting purchases, as well as assisting and facilitating a myriad of other daily tasks and duties.